Y'all, I'm stoked about today because I get to share with you and celebrate something very exciting! You may recall a few months back I talked about a Kickstarter campaign for a book series called The Turrim Archive by fellow indie author Jenelle Leanne Schmidt (author of the acclaimed Minstrel's Song series and fairytale retelling An Echo of the Fae). I'm happy to say that it was a resounding success, and today is the official release day for volume one of the five-book series: The Orb and the Airship!
I was instantly intrigued by the idea of a gaslamp fantasy filled with daring adventure, epic airship battles, tangled politics, and the staunch bonds of friendship and brotherhood—and this first book does not disappoint! With veteran craft and vibrant imagination, Schmidt weaves a tale vast and fantastical as Lord of the Rings together with the roguish charm of Firefly, pairing steampunk technology with magic to create an unique and exciting world.


A rogue airship captain. An ambitious youth. A clash of powers beyond their imagination.
With scholarships to a prestigious military school, Grayden and Wynn are thirsty for adventure. But the night before they leave, they discover the mysterious Dalmir and his arcane orb in the forsaken tower outside of town. The old man, who seems to have a wealth of knowledge of what came before and yet so little of the now, insists on accompanying them as they travel to the academy.
Meanwhile, all pirate Captain Marik wants is to keep to the skies, take his due, and care for his crew. Then a straightforward pillaging mission on a ship of fresh academy students leads to betrayal from one of his own and an unlikely friendship forged by necessity.
Yet this new alliance stirs up ancient foes and a conflict too terrible to ignore. Despite Grayden's inexperience and Marik's skepticism, working together with Dalmir is their only option.
The fate of the world depends on it.


The story sweeps across a map of diverse political groups and cultures, carried along by complex and loveable characters full of wit, courage, and mystery—and this is only the first book! I cannot wait to revisit these new friends and see how they tackle the challenges hinted at in this opening volume, overcoming betrayal, battling anxiety, facing dark pasts and rising to the occasion with honor.
If you have been waiting for a clean, grand scope YA adventure with flying ships, evil warlords and scheming syndicate bosses, flammable palaces, precognitive farm boys, almost-noble pirates, cursed ruins, and out-of-touch wizards, then this book is all you need and more!
(Neat Tip: check out this link to listen to the prologue and first chapter of the audiobook! It's awesome!)


About the Author: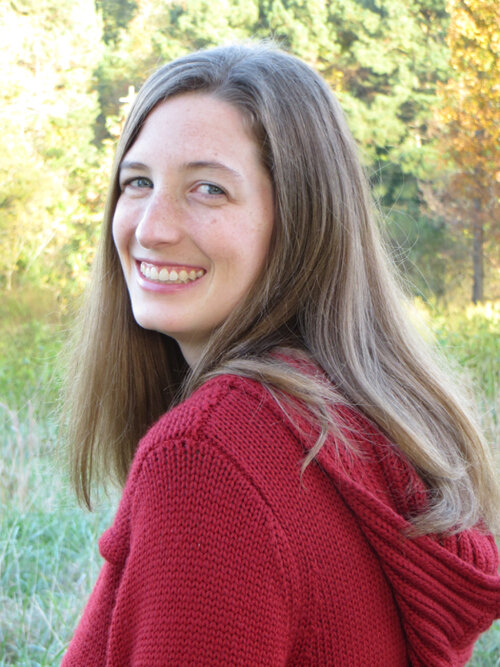 Jenelle first fell in love with stories through her father's voice reading books aloud each night. A relentless opener-of-doors in hopes of someday finding a passage to Narnia, it was only natural that she soon began making up fantastical realms of her own. Jenelle currently resides in the wintry tundra of Wisconsin —which she maintains is almost as good as Narnia — with her knight-in-shining armor and their four hobbits. She homeschools said hobbits and helps them along on their daily adventures… which she says makes her a wizard.