Have you noticed that most stories, especially in fantasy, take place in summer or spring/autumn? I can think of very few that touch winter with a ten-foot pole—and for good reason! Winter is a hard season and not very much fun for going on quests, not when a trip to the mailbox can be just as perilous!😂
But today we're going on a different sort of adventure, yet just as exciting! In my last post I'd mentioned that the spearhead for Fantasy Month was nose-deep in preparation for the release of her latest work. Well, with the cover now officially released and the Kickstarter underway, I wanted to share with you about this awesome project!
Introducing the newest epic fantasy adventure from Realm Award winning author, Jenelle Leanne Schmidt:
Doesn't it look super cool and fun? The Turrim Archive is a 5-book epic gaslamp fantasy series with magic imbued technology, grumpy hermit wizards, and airship pirates. Sound like your cup of tea?
Here's the blurb for the first book in the series, The Orb and the Airship, scheduled to release June 16th:
A rogue airship captain. An ambitious youth. A clash of powers beyond their imagination.
With scholarships to a prestigious military school, Grayden and Wynn are thirsty for adventure. But the night before they leave, they discover the mysterious Dalmir and his arcane orb in the forsaken tower outside of town. The old man, who seems to have a wealth of knowledge of what came before and yet so little of the now, insists on accompanying them as they travel to the academy.
Meanwhile, all pirate Captain Marik wants is to keep to the skies, take his due, and care for his crew. Then a straightforward pillaging mission on a ship of fresh academy students leads to betrayal from one of his own and an unlikely friendship forged by necessity.
Yet this new alliance stirs up ancient foes and a conflict too terrible to ignore. Despite Grayden's inexperience and Marik's skepticism, working together with Dalmir is their only option.
The fate of the world depends on it.
Y'all, count me in! This is just the sort of brotherhood adventure story I crave, and after following along with the author for the past couple of years as she journeyed through writing this tale, I am stoked to see it finally coming to life for the rest of the world! Schmidt's previous stories, including the epic fantasy series The Minstrel's Song and fairytale retelling An Echo of the Fae, are clean (meaning no gutters, gore, or spice) and wholehearted adventures packed with mystery & delight, brokenness & healing, fear & courage, and the unshakable truth of God's faithfulness.
Just to name a few!
To release this epic emprise, Schmidt has put together a Kickstarter to fund not only the first book, but the entire 5-book series—and in multiple formats, no less! Backers can choose ebook, paperback, hardcover, and audio versions, depending on their pledge. Which means that, if the project is successively funded, you'll have access to each book as it's prepared for publication. Better news? The books are all already written! That means we don't have to fear the series never being finished—it's already done and in various stages of editing.
To ogle the swoonworthy maps and beautiful interior design for the books, visit the Kickstarter and read more about the campaign, the story, and the incredible rewards!
About the Author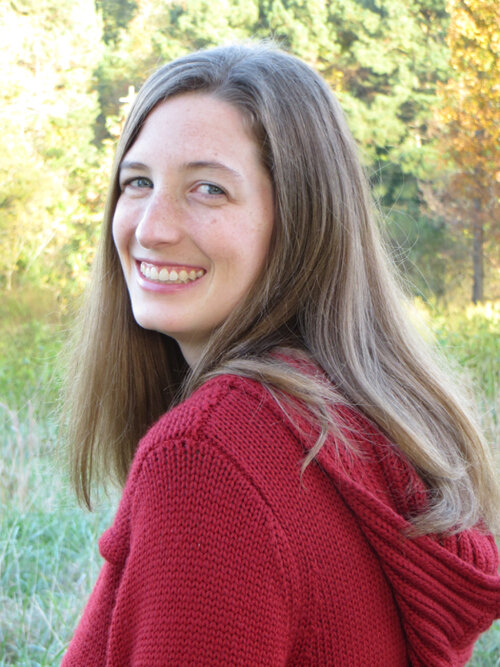 Jenelle first fell in love with stories through her father's voice reading books aloud each night. A relentless opener-of-doors in hopes of someday finding a passage to Narnia, it was only natural that she soon began making up fantastical realms of her own. Jenelle currently resides in the wintry tundra of Wisconsin —which she maintains is almost as good as Narnia — with her knight-in-shining armor and their four hobbits. When she is not writing, she homeschools said hobbits and helps them along on their daily adventures… which she says makes her a wizard.
Visit her website to learn more, peruse her Instagram, and don't forget to add The Orb and the Airship to your Goodreads list!