Greetings, friends! It's that time of year again, when writers are gearing up for the grueling challenge of NaNoWriMo during November (wherein one attempts to draft an entire 50k + novel over the course of 30 days). It's hard. It's fun. It's not the meat of today's activities.
What IS the meat of today's activities is the annual Know the Novel link-up hosted by the amazing Christine Smith! This has been going on for, what?, five years already? It's a super fun three-part thread that runs from October through the end of the year, one part for every month. And for this first installment we get to introduce the project we're working on!
I thought it might seem redundant to cover the story of Falconsbane as a whole, since I've been working on this same project for about as long as this link-up has been around (wrap thine brain aroung that). But it HAS been a WHILE since I actually spoke much about the story. So this is what we're going to do:
I'm going to answer these questions largely based on where I am currently at in writing/editing the story (volume three) without being super horrifically spoilery.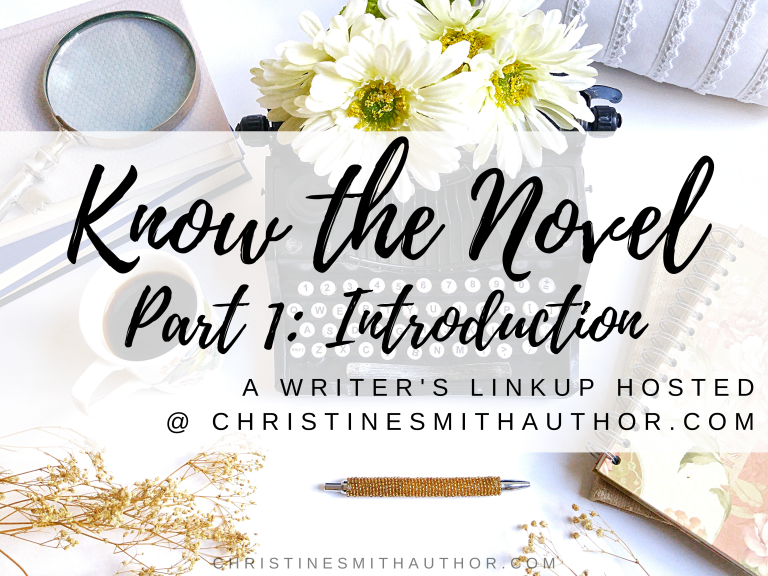 What first sparked the idea for this novel?
Are you ready for this? . . .
Volumes 1 & 2
. . . I know, right? Pretty wild.
Share a blurb (or just an overall summary)!
Way to get the jump on me! I still can't nail down a decent one for the first book🙄But here goes nothing—hopefully it's not too awful:
Jōb has been taken.

With his last hope of winning his father's approval carried off on a traitor's horse, Roscha is cast out of his crumbling unit. He sets out alone in a desperate attempt to save the druyd from the bloody hands of the Druhydren, but when he finds their camp in the ruins of a war-ravaged town, he learns too late how many he's up against. Captured, beaten, and united with an near-dead Jōb, Roscha despairs of ever being strong enough to save anyone. But in the throes of his imminent end, Jōb whispers words of hope yet unfulfilled. Words of memories long forgotten. Words of power.

It was time for Roscha to awaken.
Where does the story take place? What are some of your favorite aspects of the setting?
The story takes place in a fantastical late antiquity/Early Middle Ages era world of green hills, wild dragons, and supernatural gifts called bunes (pronounced 'boon'). More specifically, the northern regions of a country called Phen. Even more specifically, the province of Ashelon.
Some of my favorite aspects of this setting is the rural, agrarian lifestyle of the people (is that because it stems from my own lifestyle? Maybe. A definite maybe.) I've also tried to build a culture that derives from a blend of Japanese, Hebrew, and Celtic influences with nuances based on their environment, religion, and history. It's been a blast coming up with the foods that the characters interact with, too.
Worldbuilding is too much fun somebody stop me.
Tell us about your protagonist(s).
This kid. THIS KID.
🥧 Roscha 🥧
Lost puppy | are you going to eat that? | could wipe the floor with you, but can we not? | I'd rather be drawing (but shhhhh) | polyglot. Including sarcasm | socially embarrassing | my horse knows all my secrets | chess overlord | has only two styles: patched up & disheveled | accident prone | disobedient patient | workaholic | sad cinnamon roll | thrives in high places | I want to keep everyone together (but am I worth your friendship?
⛈️ Judah ⛈️
Broody | grumpy | bug off | life is a pit | my way or the highway | salty garlic bun | scarred past | feelings are stupid | battery acid is where it's at | lives in leather | what doesn't kill me better run | broody | anger management issues | lost in the dark | this is dumb but I made a promise | it's never warm enough | don't tell me what to do | broody | if words could kill, you'd be dead | but my sword will do the job
Who (or what) is the antagonist?
Oh-ho! Yay.
🗡️ Era Su'baèl 🗡️
Daylight assassin| 'grade a' student | I'm good at what I do, but what I do isn't for polite company | Glory to the Empire | fiercely patriotic | clean freak | OCD much? | beards are uncivilized | appreciates good wine even in enemy territory | smiles like a champ | wolf in sheep's clothing | people watcher | let's be friends (but I will kill you later) | amber jeweler | my way is best| apparently allergic to horses
What excites you the most about this novel?
This is going to be super embarrassing to admit, but . . . the worldbuilding. I got really into it.
The characters are a VEEEEEEERY close second. Unit nine in particular. I love those boys.
Is this going to be a series? Standalone? Something else?
Ha!
Haha!
Standalone . . . That's funny😂
Once upon a time I had aspirations of making this a standalone, but that ship has flown over the edge of the Earth. This is a trilogy.
Are you plotting? Pantsing? Plansting?
At this point, it's a total plantsing project. I have the basic points I want to cover, but the lines connecting those dots are turning out everything but straight. More and more is being pulled out of the sleeve as I go and I'm trying desperately to keep track of it all!
Name a few unique elements in this story.
Only a few? . . .
The food. My gosh, have I had a hayday coming up with dishes and names for those dishes. I need to actually make a comprehensive list, though . . .
The magic in this world isn't actually magic. It's like superpowers meets fantasy (I'll come up with better 'comp titles' later. Eventually.)
Who needs carrier pigeons when you can send messages with TINY DRAGONS?
Healing wounds actually take a realistic amount of time
Lots of, as Tantor put it, 'emotional constipation'. It's the best term I've ever heard of.
Share some fun "extras" of the story (a song or full playlist, some aesthetics, a collage, a Pinterest board, a map you've made, a special theme you're going to incorporate, ANYTHING you want to share!).
I've got a board up on Pinterest with concepts, themes, and music with no apparent rhyme or reason to their order. I haven't spent a whole lot of time really building it up, though, so it's not the most impressive aesthetic board out there. But you're welcome to peruse the mess!
---
And that's where we're at, friends! If you're working on a story, how would you answer these questions? Check out the link here to read posts from other Know the Novel participants and learn what they're writing about, too!