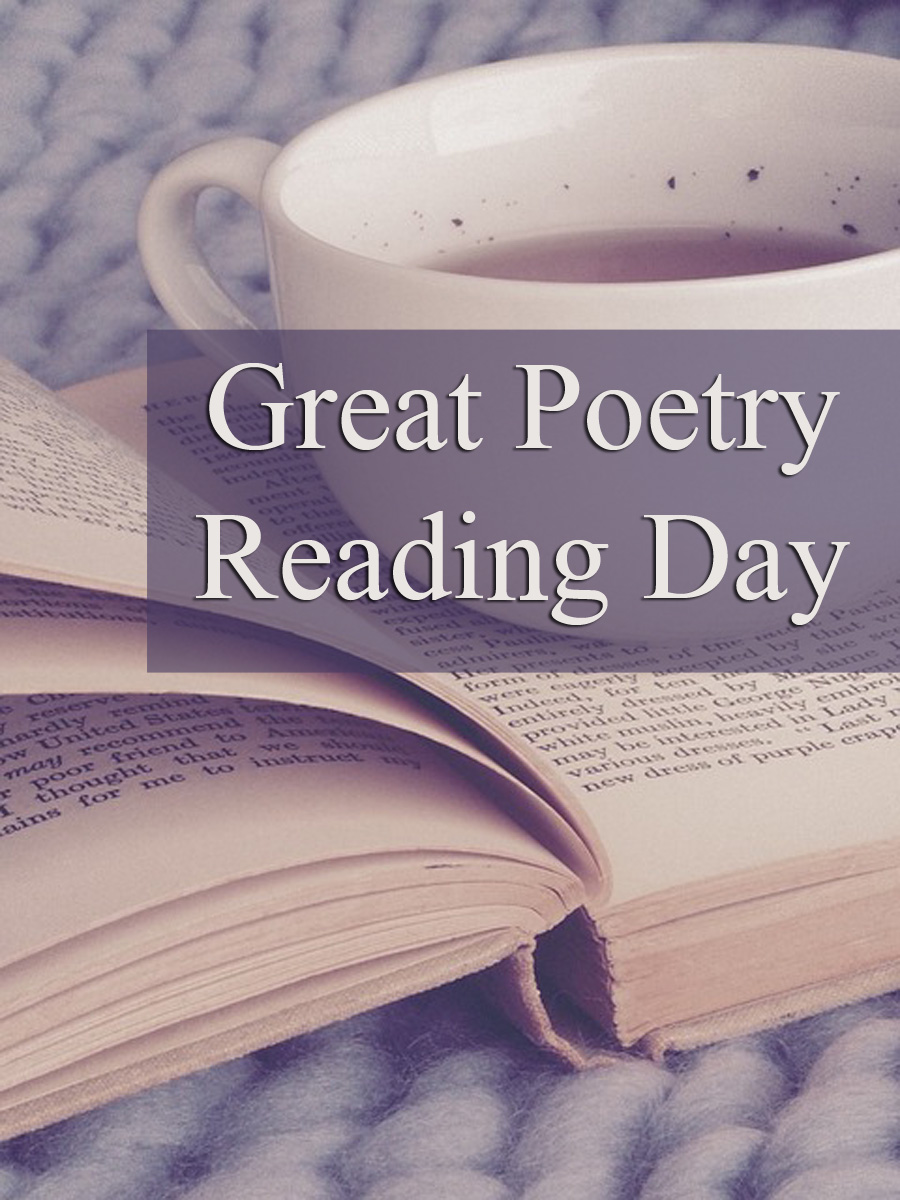 Today, as it happens, is apparently Great Poetry Reading Day. Who'd have thunk it? Now, I'll be the first to admit that I've never been one much for what most consider 'great' poetry. By and large it's always confounded me with its fancy language and structured prose. I remember in fourth grade having to write haikus and limericks and whatnot for a project and struggling every step of the way. Creative genius? Yeah, no.
However, later, when I was allowed to discover the art on my own and at my own pace, I found I enjoyed that freestyling poetry was more up my alley. I guess I have this thing against rules. I love the pacing of matched syllables and rhyming words, and with the English language being so extensive, it's remarkable what all one can do.
Since then, I've composed a few humble pieces here and there when the inspiration struck me, and I've written some for special church services (namely Christmas and Easter), but certainly nothing to match the greats out there like Edgar Allen Poe, Emily Dickenson, William Shakespeare, and a whole bunch of others.
I enjoy the ditties and ballads replete in Brian Jaques' Redwall series, the oracles in Emily Rodda's Rowan of Rin series, and the bits throughout Tolkein's Lord of the Rings (and other works). But since today is the day for reading great poetry, maybe it's time to delve into something more 'classic', and who knows? Maybe, this time, it'll strike me.
So what about you? Do you enjoy poetry, and if so, what sort? Who do you like to read? Or is writing in verse more your cup of tea? Do tell!